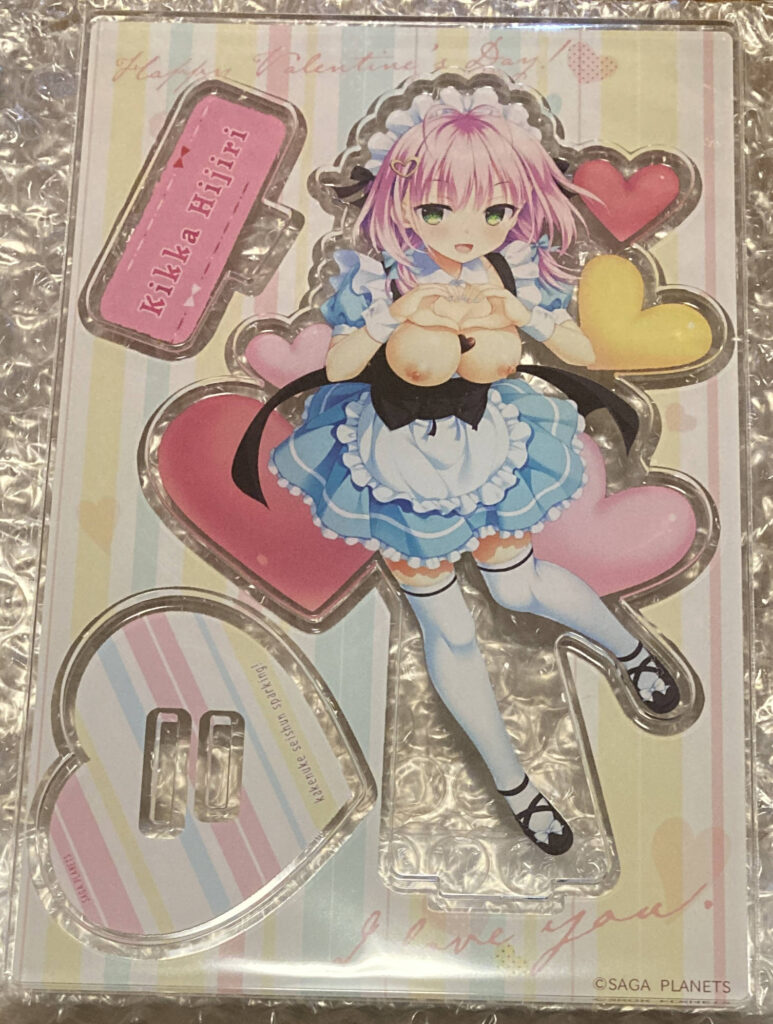 About one month late valentine. I don't think I've ever bought acrylic figure by itself. Usually as bonus of other stuff.
It's Kikka. In maid uniform with breasts exposed. And thighhighs. That "I love you" text at the bottom is a nice touch.
Constructed!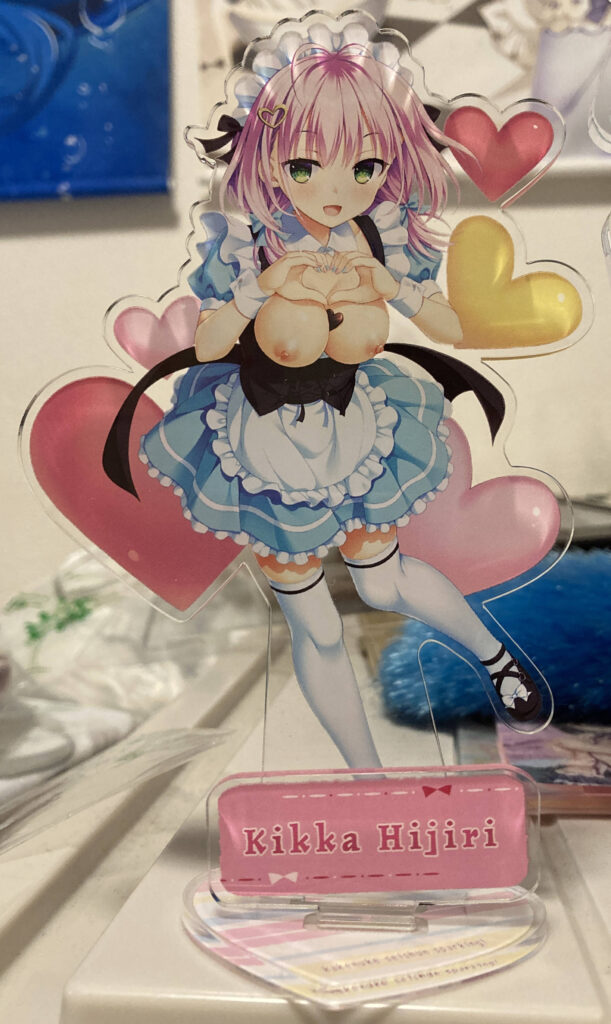 Hopefully I'll remember to dust her frequent enough as I don't have any showcase. That's one reason I prefer tapestries to begin with anyway.
That said, the size is kinda small especially as I put her right next to Taruto acrylic clock.