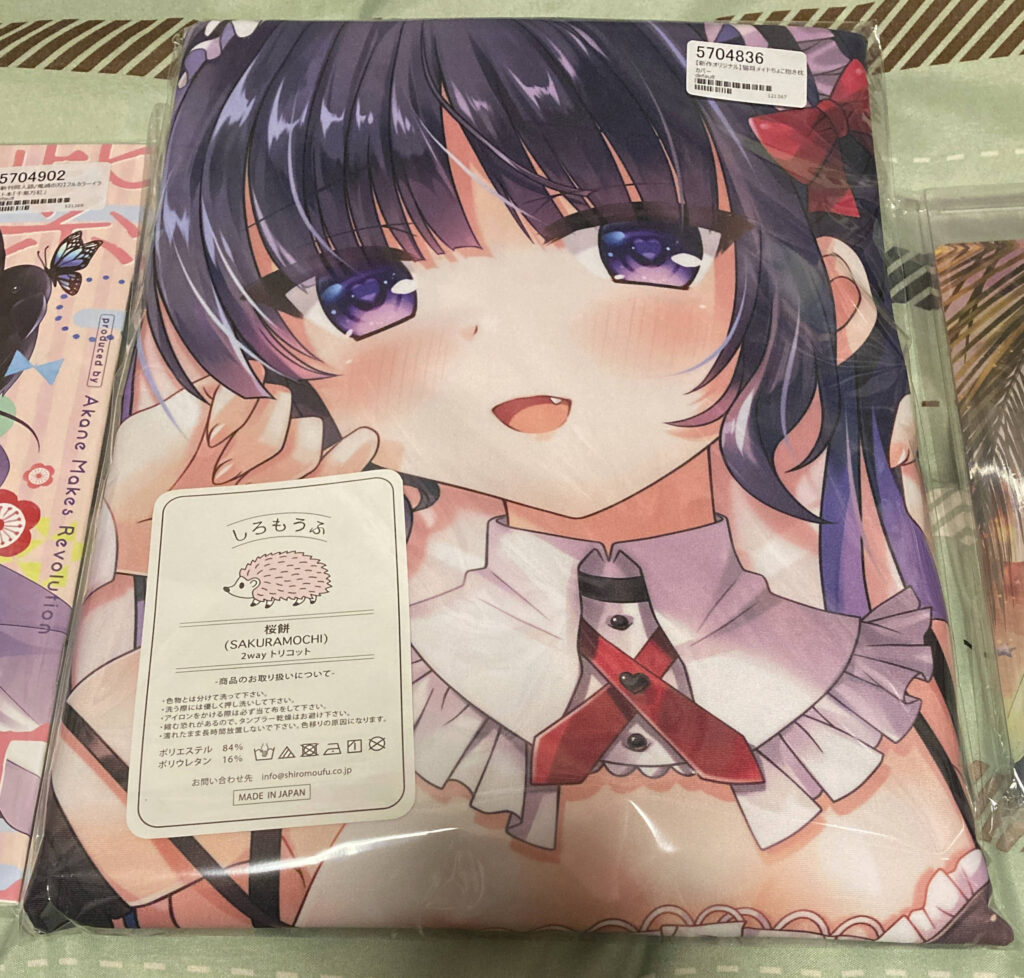 This supposed to arrive end of 2021 (or early 2022) but for some unknown reason (most likely Booth overloaded) it only arrived last week.
And since I finally bought dakimakura cover hanger, here's full shot of it.

Front side. It's actually on the lewder side for an A.M.R dakimakura cover with only one side of nipples being visible. Now I think about it, it's rather rare seeing her with panties visible and being put on.
The unbalanced socks is interesting, I guess? I'm not much fan of it though.
I think this is her most lewd costume so far with that micro… maid costume…? Is that a thing? I wonder if a matching one for Apolo will be made eventually. That'd be nice.

And then the other side. Unfortunately the other side of socks is pulled down but at least the other side which is of type kneesocks is intact.
Panties off, with line nicely drawn as per usual of her doujin stuff. And now I look closer, I have no idea what that string around her panties is.
I think I prefer her front side expression for this one.
Material is Sakuramochi which is my first time seeing it. I'm not sure I can tell difference to Hakuou (the previous version by same company). No complaint though. The print is good as usual. And being from Shiromoufu, it's got the best zipper.