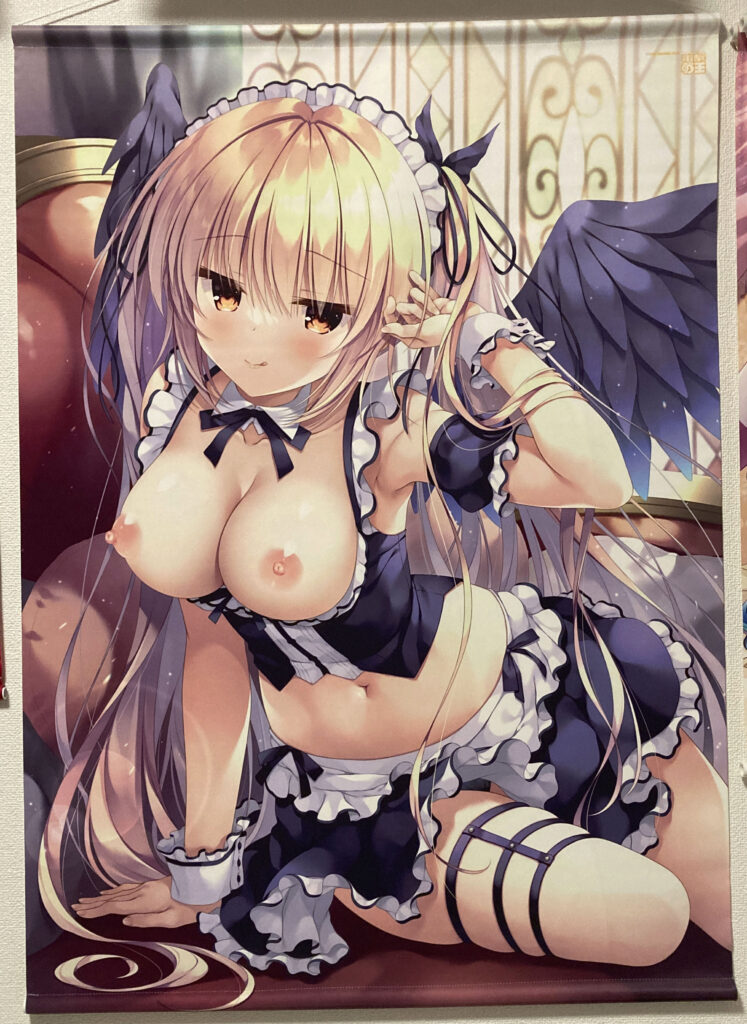 This was partially an impulse buy. That expression is just too good for me 😘 I saw it on Twitter (as it's finally the release day) and fortunately (or unfortunately) Amazon still had some in stock so I decided to just finally buy it.
Makes a good pairing with this one except I don't have actual space to put them side by side. I'll have to figure out that one for maximum goodness.
I noticed it a bit later but her right leg doesn't seem quite right because the folded lower part isn't visible anywhere but I'll let it slide (also I hope I didn't destroy the image for you too much 👀).
It's double suede with relatively okay print quality. I've gotten around accepting this after a while with the similar quality Muririn tapestry. Unfortunately there's a slight fold mark here as well but at least it's not easily visible.
Now if only she wears kneesocks…