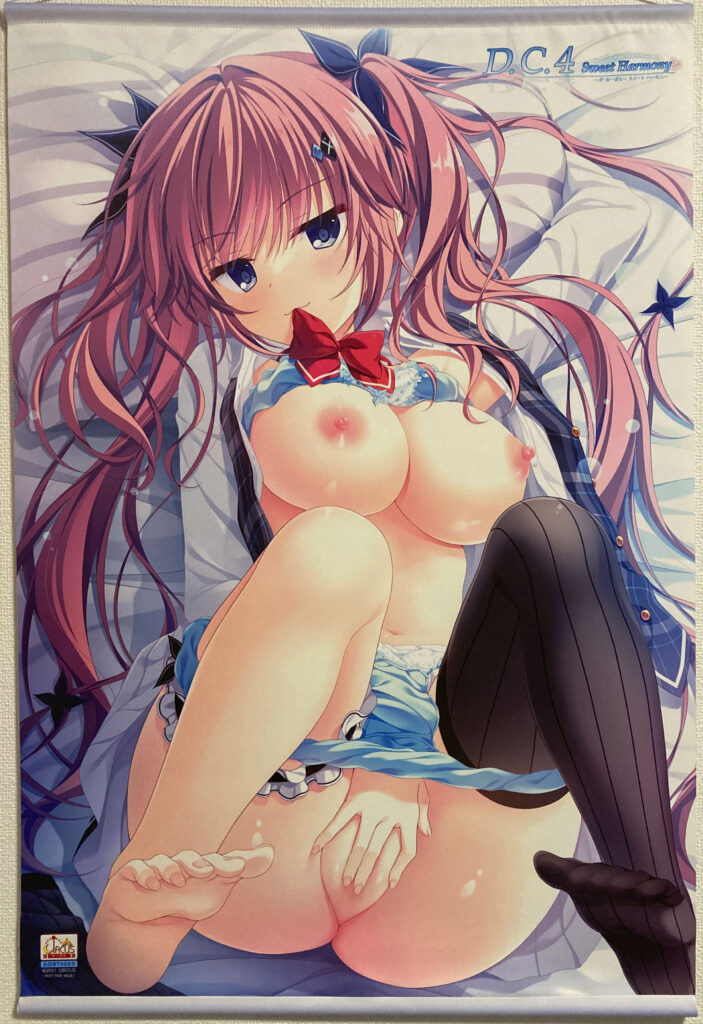 And here's the reason I bought the game. I don't know when I'll get around actually playing this 👀
Nice pose, with fingers covering thing. I do prefer her to wear kneesocks on both legs instead of one but that's her design so there's no way around that, I guess.
I just like this kind of face especially when drawn by Takano Yuki. Similar reason for the other tapestry I bought few weeks ago.
Print quality is good and with double suede material which is quite rare for a Circus release if I remember correctly.