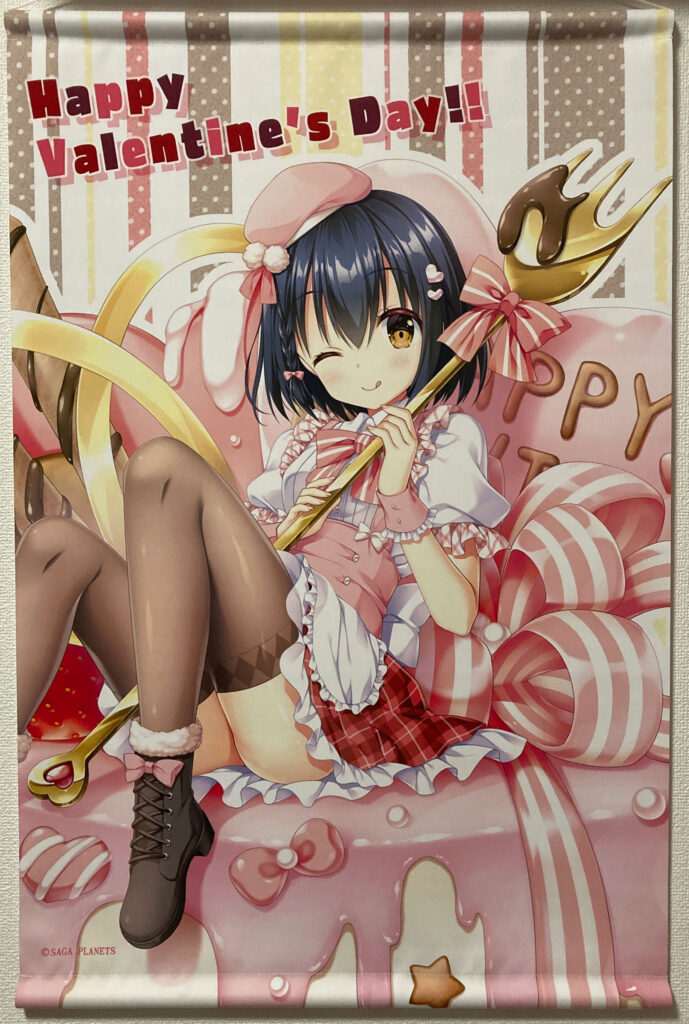 Why is there no R-18 version of this.
But at least thighs and kneesocks which is why I bought this. I like her expression as well. I wonder if the costume will appear in the game. Probably not.
Material is double suede and print quality is find and pretty sharp as usual. No complaint there.
Now where's my winter Kikka tapestry… (May because ordered together with the new game to save shipping)