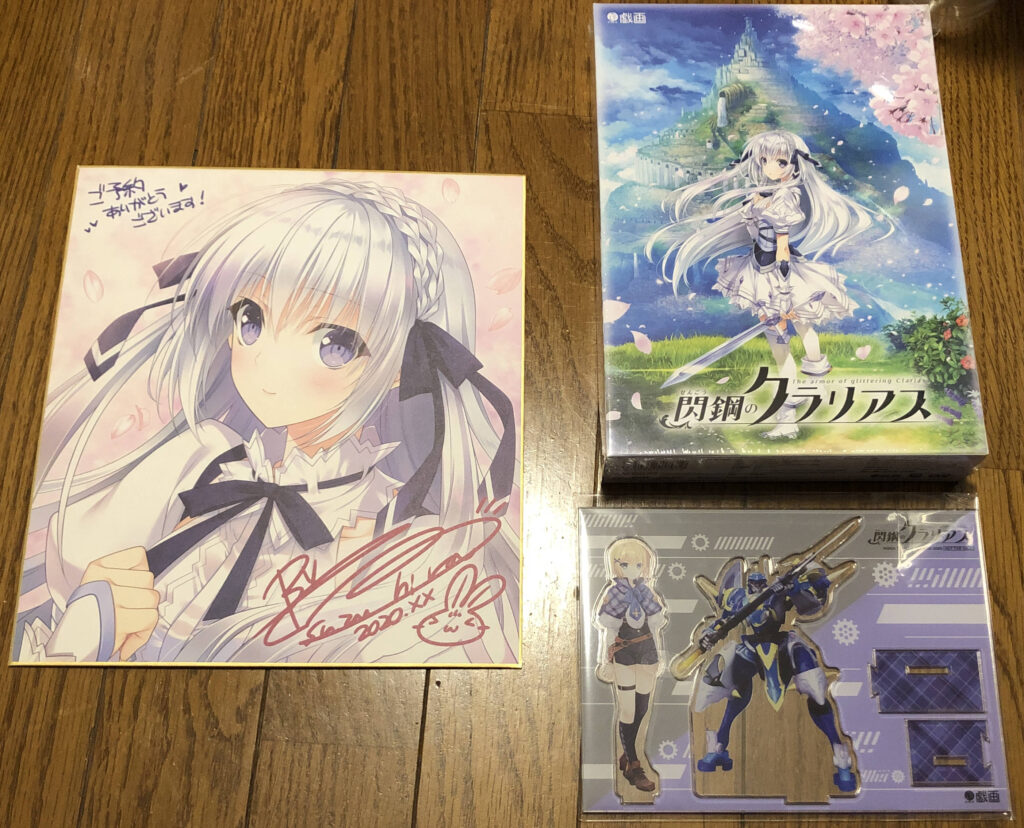 It's a very late post. A bit over a week late.
I've actually started playing this and halfway finishing my first heroine route.
It's from Tora no Ana so there's that Camus acrylic figure bonus. As for the tapestry, I don't think I've even opened it yet. Much less taking its photo. Maybe I'll get around it when I enter her route (when).
The main story is pretty good although the romance is a bit lacking. There's just some short bits here and there and then suddenly things happen.