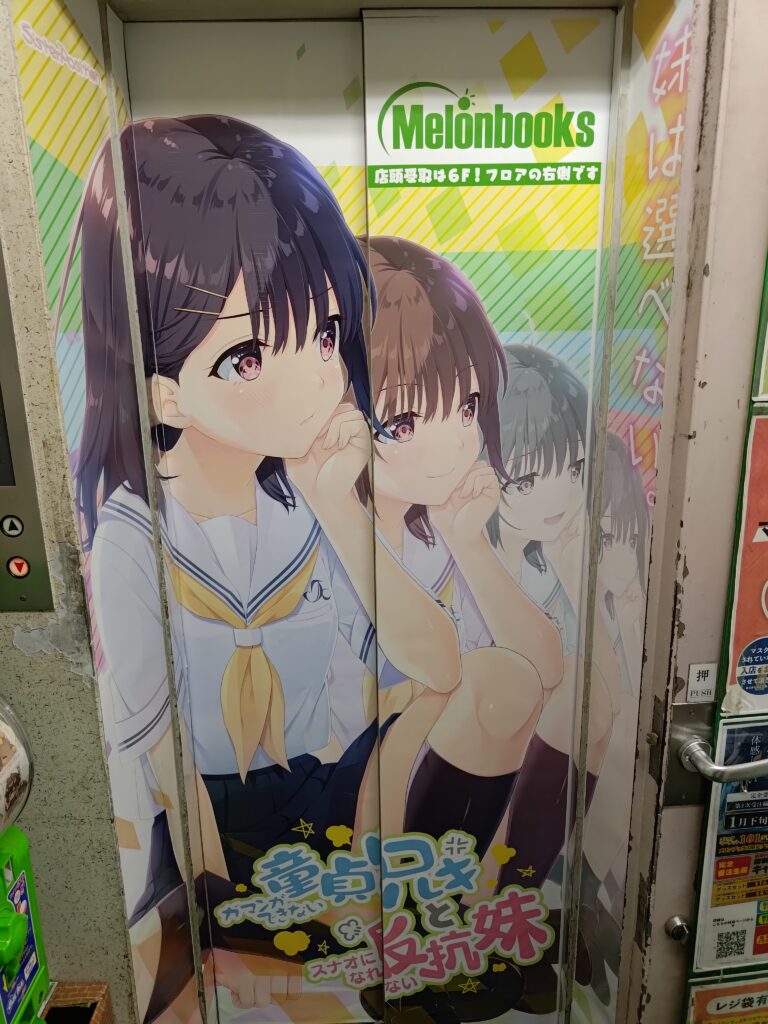 Current Progress
Uh, I'm still at Natsuyume Nagisa ಠ_ಠ
At least it's on the later part of Ayumi route so I should be able to finish it within next week.
Once done I'll continue to Kisaragi Gold Star. I definitely won't make it before the release of Hatsusaku 10th Anniversary 🥲
Let's see how far I can go the remaining of this year. At least I should have plenty of time during the day off on last week this month.
This Month Release
As mentioned above, it'll be Hatsusaku. And just that. Technically it's not even this month release as it's just re-release of same thing from 10 years ago. Hopefully without disc protection like last time.
Next Month and Beyond
January will have Sakura no Toki. Uh, yeah, that'll totally happen.
Apart of that, there will be the package release of Doutei Shimai. I'm getting two from Sofmap and one from Trader. I think I bought the correct version for each. It wouldn't be funny if I manage to buy duplicate and miss one.
I also somehow bought the Tsuriotsu box 👀 Yay backlogs…
Meanwhile on Yuzusoft, they finally announced their next title. I'll probably get some from stores with Amane related bonuses and also official store for the bonus drama CD. It's still on April so I should have enough time to save up for them.
Other Preorders
Makulove's upcoming Takano Yuki illustrated dakimakura may be interesting. I'm still half regretting for not getting the other one. Although I think the upcoming one is potentially better.
It's doujin but Shiromochi Sakura's Mochiken(?) is getting dakimakura cover. Her stuff is usually balloons so it's nice seeing something on smaller side for once. It's probably not for Comiket due to the design.
DMM's CGF 2022 Winter has started. As usual there's nothing particularly interesting but I bought the Anmitsu domino stuff (the ones with Yae and Kaguya) and Kaguya card wallet. I've been considering card wallet for a while now so it's just about right.
Saga Planets 2022 Winter has also started. I'm only getting Atena & Kaguya tapestry. Obviously the ecchi ver. Bought on DMM because the shipping is slightly cheaper. On related news, too many Riri stuff and not enough Shiori stuff 😦
Still on Saga Planets, this Midobeyo is doing another Yae only goods. Thankfully the sizing seems correct this time around. The previous one has Yae a bit too small 😢 I'll try getting it from comiket first because it'd be a bit cheaper.
Talking about comiket, I'll probably go to the event this time around if only just the last day. That's also if I do manage to get the ticket. I'm not interested in anything particular (well, except the Yae tapestry above) so I'm thinking of just the afternoon ticket.
Although it would be nice if I can get this. It'll make good addition to my completely SFW stuff collection. Too bad it's most likely using thin material.