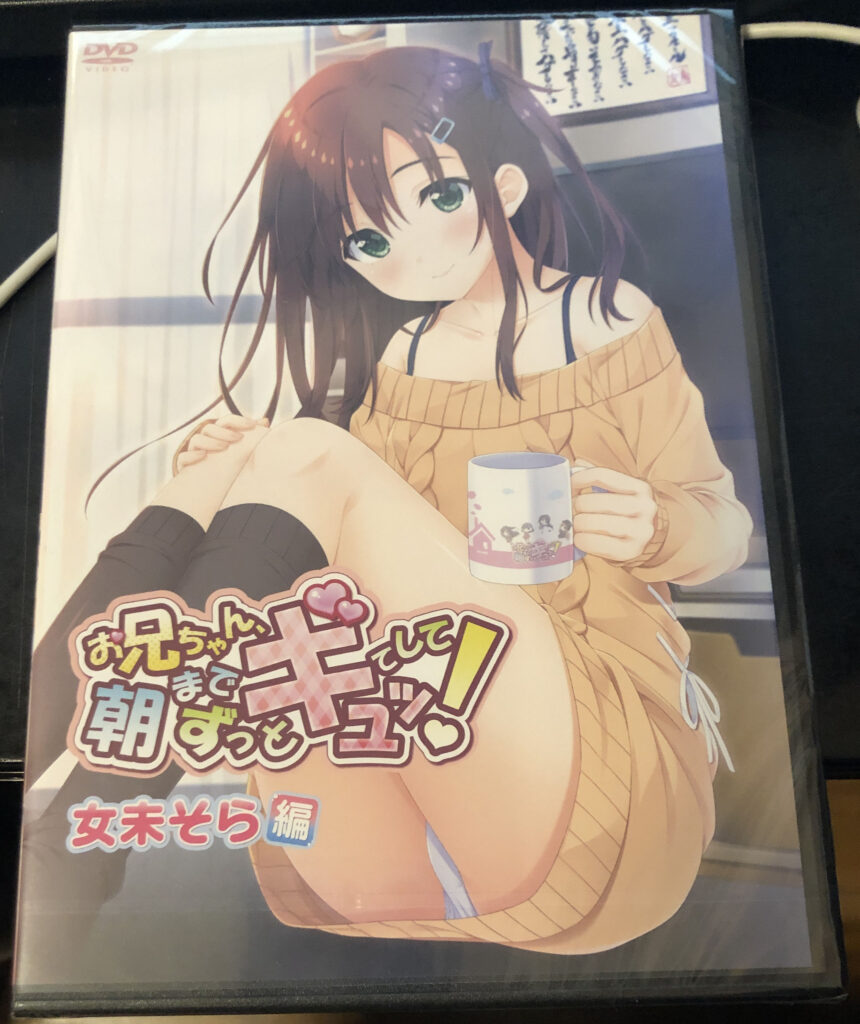 Finally arrived after getting delayed last month.
It's got game BGM and music. Although not Sora ending music but the opening.
As for the content itself, it's just sex scenes and nothing much else. It starts with the imoutos reciting the hug rules… and then immediately jump to the hug scene which escalated right away.
Thanks to that, the h-scenes are pretty long. And at least they also included one short pillow talk at the end.