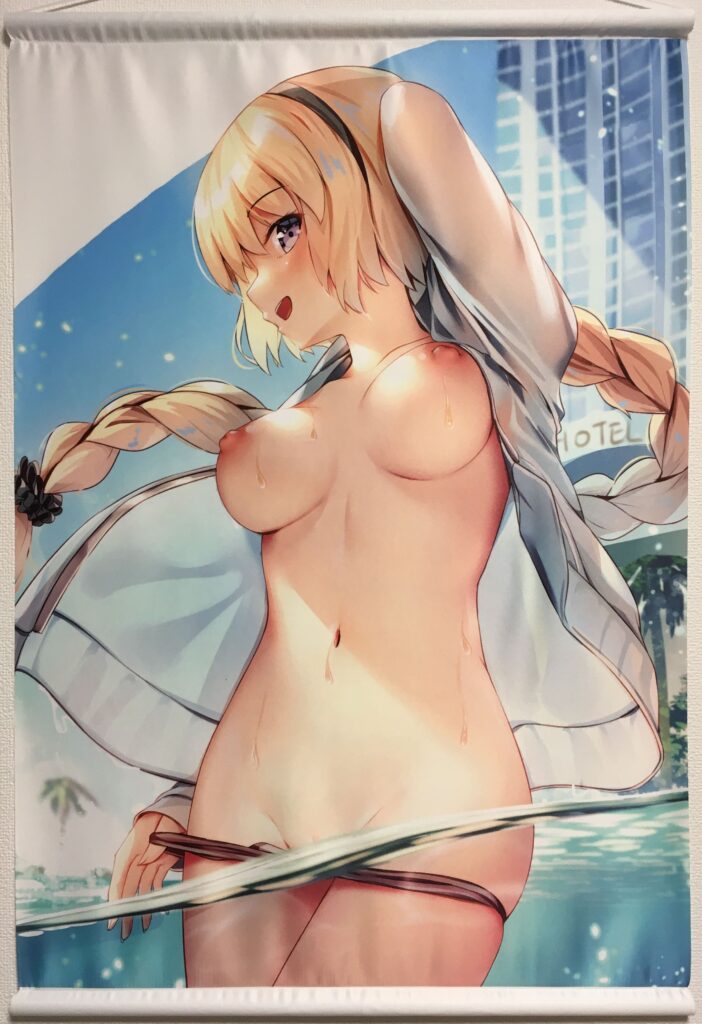 Illustrated by xyomouse. I ordered it from Booth because it's cheaper than the one in Melonbooks. Interestingly it arrived earlier. It was shipped direct from China. Not sure how they keep the shipping cost low and they aren't even using ePacket.
The nipples are a bit bigger than I initially thought lol. Otherwise it's pretty nice, including the semi translucent jacket she's wearing (?). And then there's the tiny line peeking out.
As the other tapestry, it's satin material. This feels a bit more shiny that the other but that might be just me.