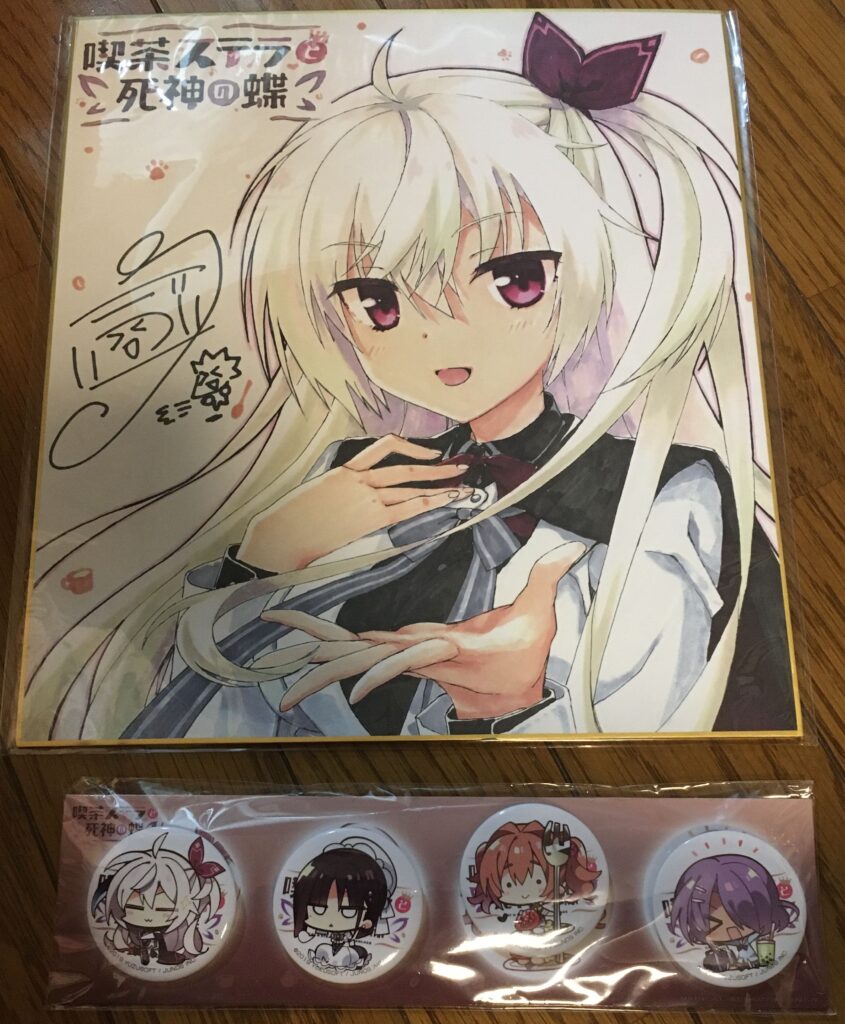 Shikishi, and tin badges from some other campaign. I think this concludes my pre-orders for this title.
As usual of Yuzusoft shikishis, this one is completely sfw as well.
I'm not actually sure if I should even be collecting them. All of my shikishis are pretty much just collecting dust.