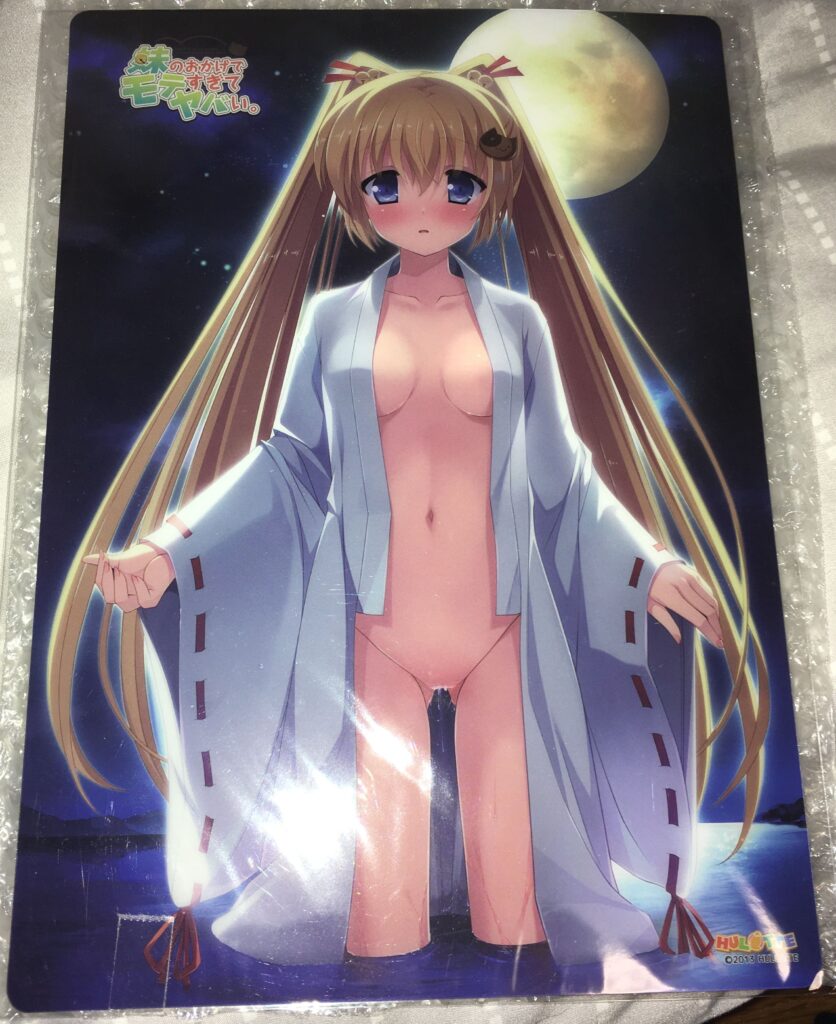 And here's something random.
B5-sized shitajiki (pencil board?) from Sofmap bonus for Imouto no okage de motesugite yabai.
Meguri sure is cute. Also lewd. Sure wish there are more tapestries of her.
I bought this from Mandarake for a bit less than 500 yen which is cheap. Except the shipping is almost 700. I should've checked whether the store actually do cheap shipping or not. Oh well.