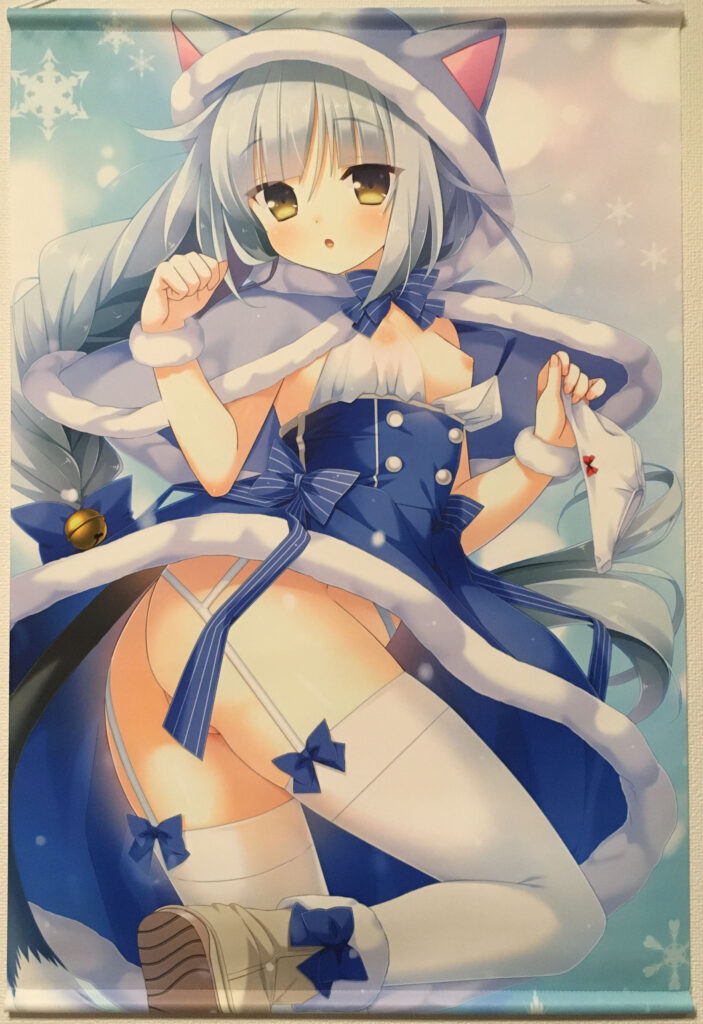 Same package as the Moeri cover, this one is tapestry of Nekoto. Similar to the cover, this one is winter as well.
White garter belt with unfortunate placement of ribbon tail. The background is very simple this time which I believe the first time for this series?
Hmmmmm.
Material etc is usual Cuffs.