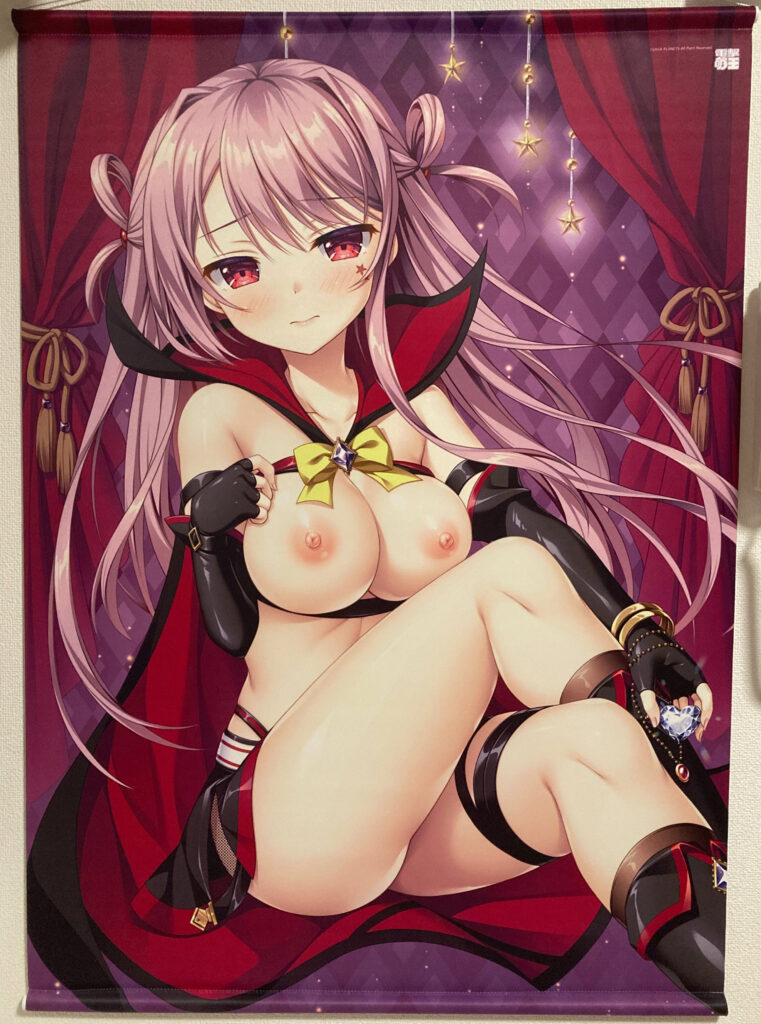 Back to Kaguya. Another one with her thief costume. This one has got skirt. Still no hat though.
If only she's got kneesocks…
Otherwise it's the usual Kaguya goodness. I thought I'd prefer the non-R18 expression on the magazine but looking again, I like her eyes here better. All good, I guess.
Material is double suede. Thankfully no permanent crease which tend to exist on tapestry from Moeoh. The print quality is pretty good as well although I think the source image resolution could be a bit better.