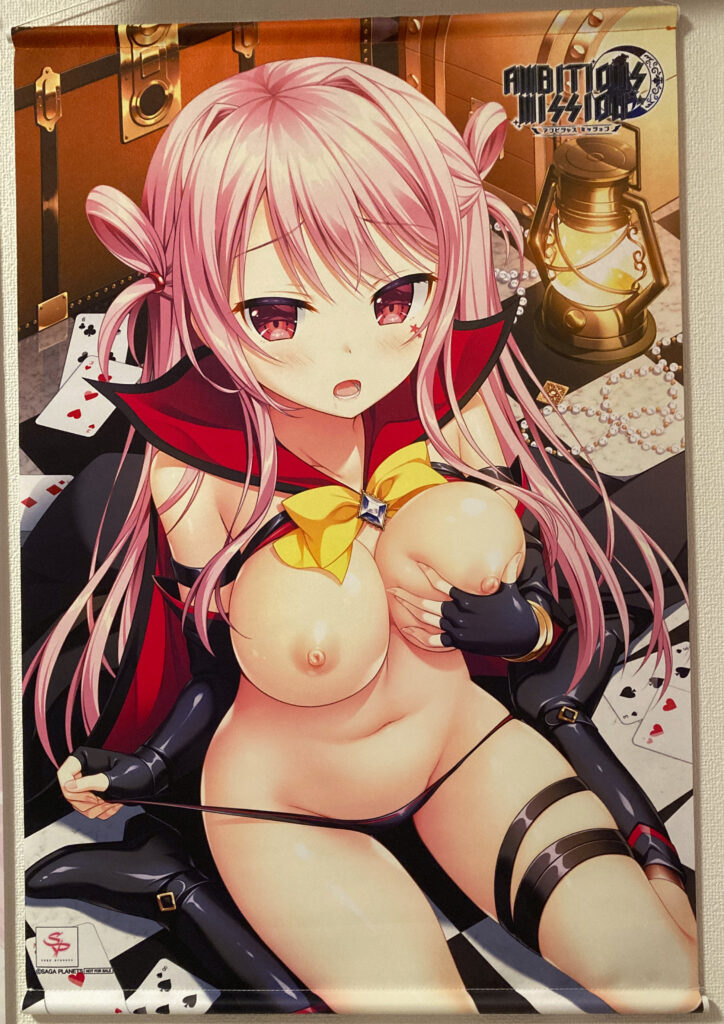 Another one. I thought it's the same lewder version of the official one but this one's got panties, nipple cover (except slid up), and gloves (yay). Gloves are good mmm. No hats here though.
And as I write this I realized both of her tapestries are of her in thief costume.
Still on double suede (thankfully, as the other one from Sofmap which I don't care uses thin material), and pretty good print quality. And as mentioned in the other post, this one is a bit more saturated.