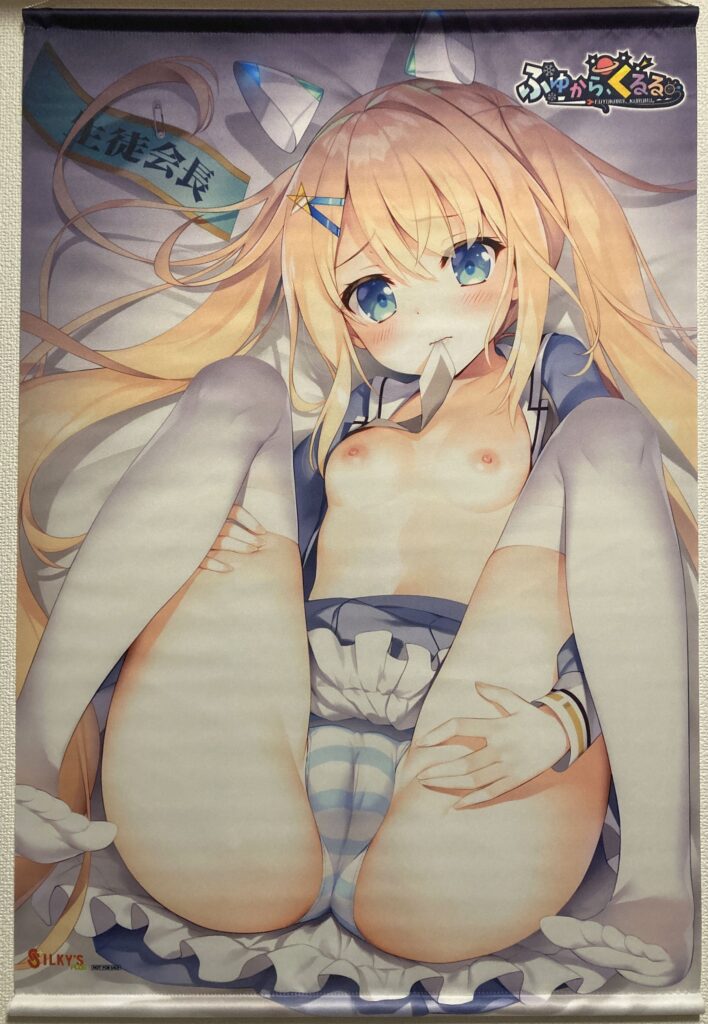 Another unironed tapestry post! Yay.
This one is from Fuyukuru Melonbooks bonus tapestry. She's the best when together with Touko.
Loli! Knee-socks! Striped panties! Blonde twintails! Now I wrote it they sure jammed all the generic traits on her. Tsundere included. But that's fine to me.
Similar to the Trader one, thin material and okay printing. Double suede would've been better but I've gotten something with worse material recently.