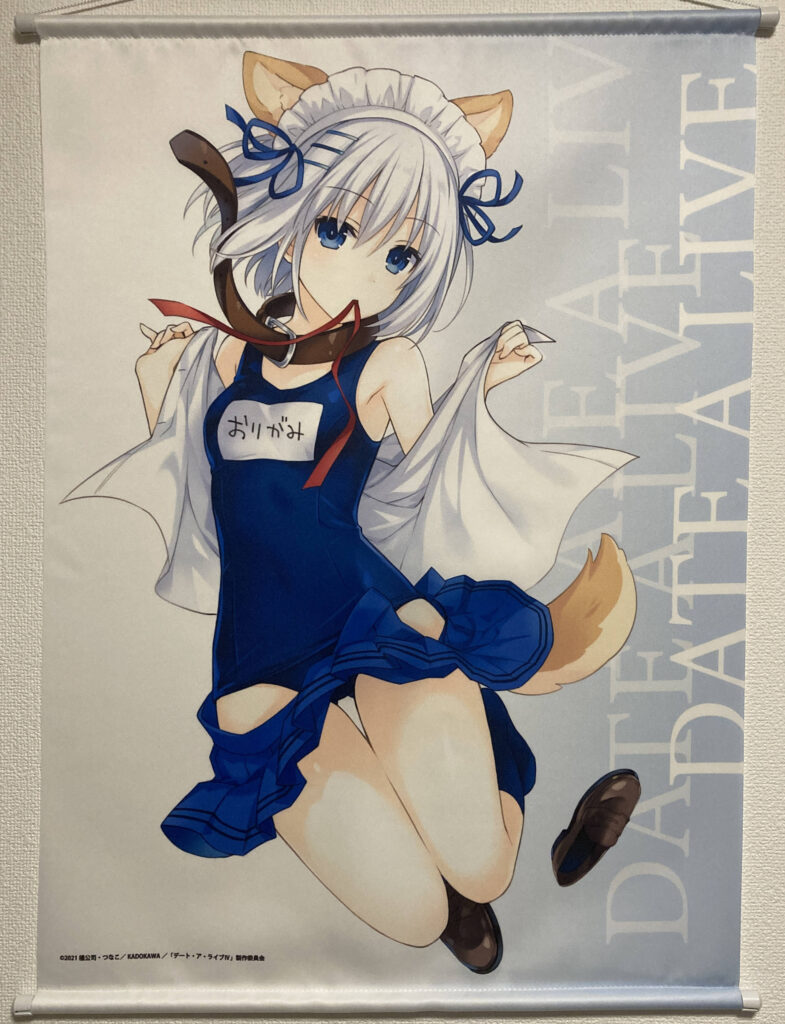 It has been ages since I bought anime tapestry.
The background could be better but it's Origami. And Sukumizu. With undressed skirt and shirt. Nice.
The material is thin suede and the print… could be better. It's on the slightly blurry side. As it's originally for book cover I suspect the original source just isn't large enough in the first place.