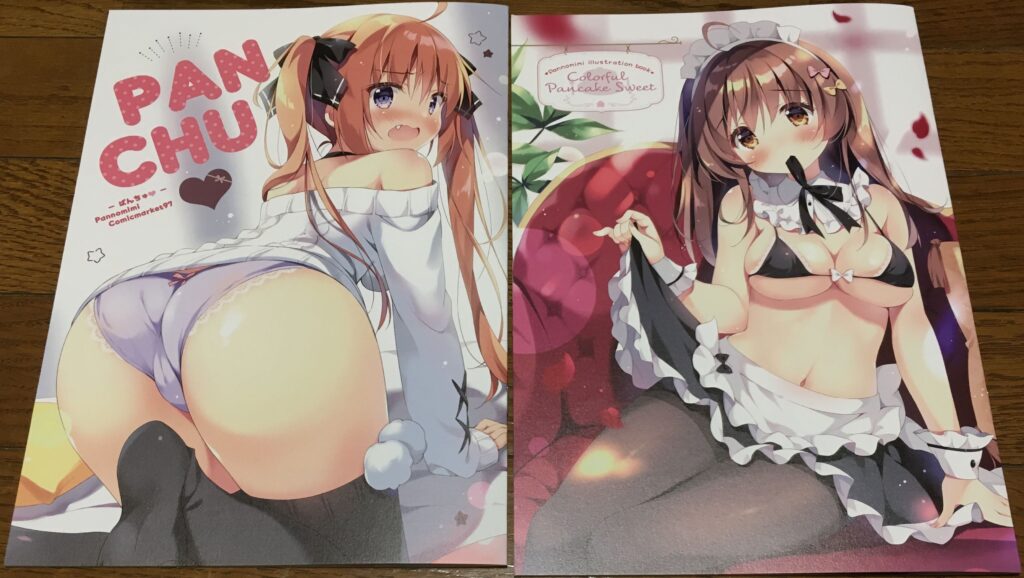 Left one got some newly drawn manga. Haruka being santa and visiting you during Christmas Eve. Panty shots but nothing explicit.
And then the second half of the book contains mostly previously drawn illustrations for magazines and stuff. I missed the one for Tora no ana.
As for the other book, it's similar to the other book just no manga part. And less focus on panties (lol).
Cute stuff from Pan as usual. Slightly on lewder side.