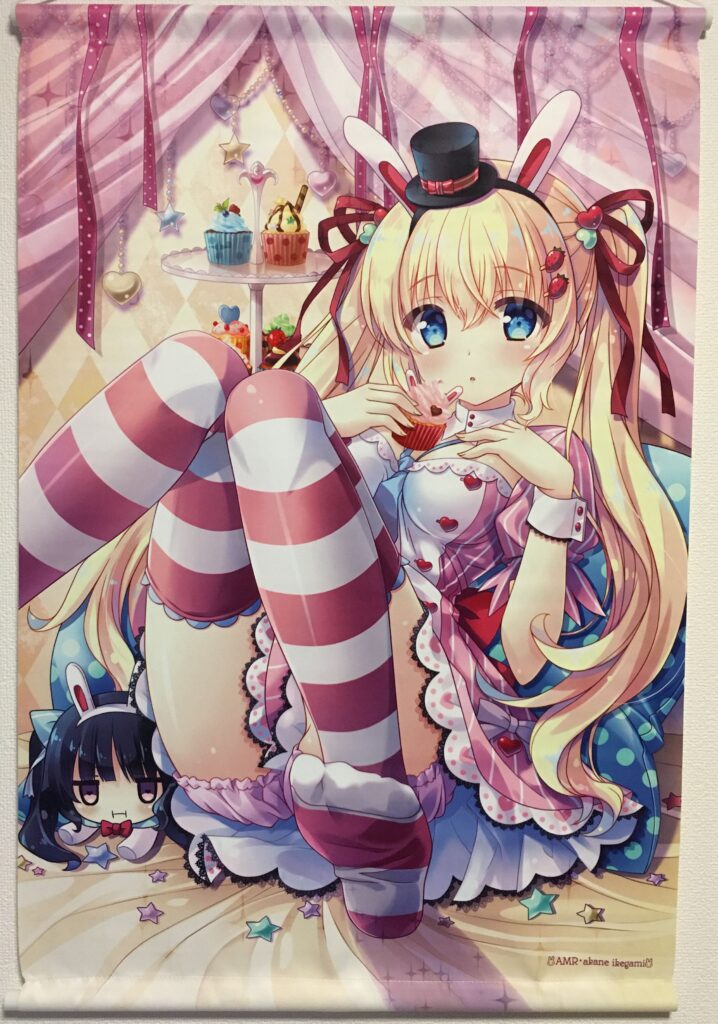 Another Apollo tapestry. The first one in the recent drawing style.
Striped kneesocks! SD Choco plush! Thighs! Also interesting bump around her butts area.
Too bad no panties or anything explicit.
Thankfully double suede though the material seems a bit softer and thinner than usual. It's still thick enough to be hung on top of non-uniform surface which is the main important point of this material after higher color reproduction. The details are pretty good as well though I noticed a slight defect of semi-transparent black dot around bottom area.
Ikegami Akane has been releasing two tapestries in a row now. It sure would be nice if this continues…
And R-18 tapestries as well please thanks 🙂