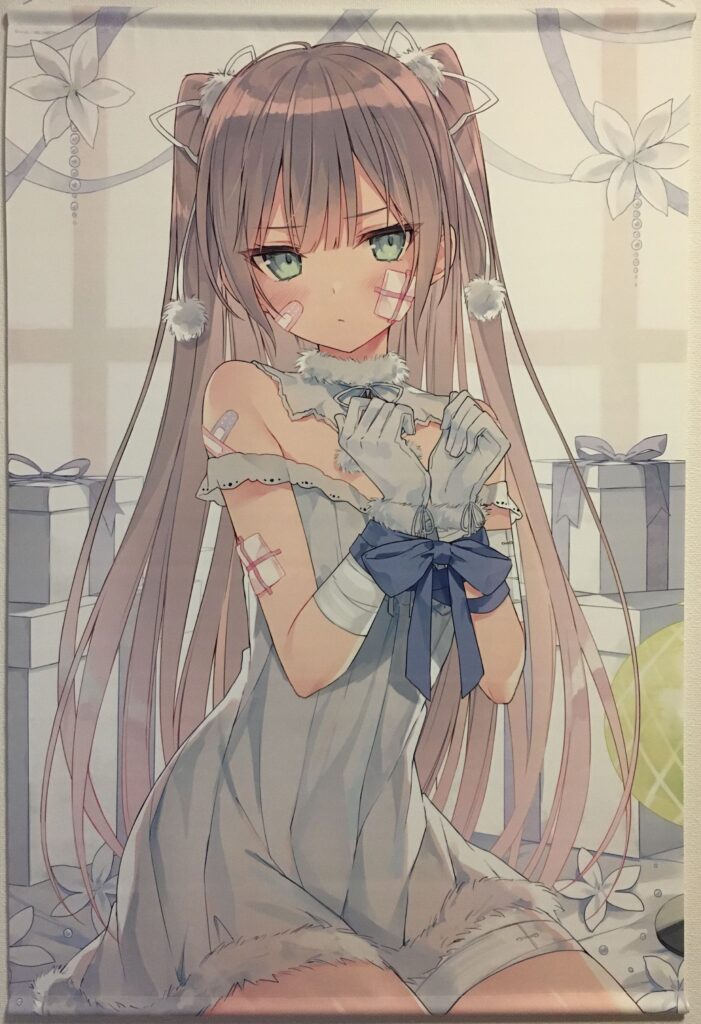 The only additional stuff I bought from Melonbooks C97 goods this time. Not sure if actual bandage or just "accessory". Poor girl if actual bandages ;_;
The print is fine and thankfully there's no stupid fold marks as sometimes happen with Melonbooks tapestries. It's double suede as well. I almost thought this is my first rurudo tapestry but it's not.
The drawing seems a bit rough though. Or maybe that's just their style. At least it doesn't seem upscaled.